Accounting for eCommerce Businesses
Our professionals have experience accounting for Amazon, Shopify, and many other eCommerce platforms
You've worked hard to build a successful e-commerce business – and in today's digital landscape that's no small feat. With the large amount of transactions you're processing every day, how can your accountant possibly keep up with the demand?
That's why you need the e-commerce experts at Think Accounting!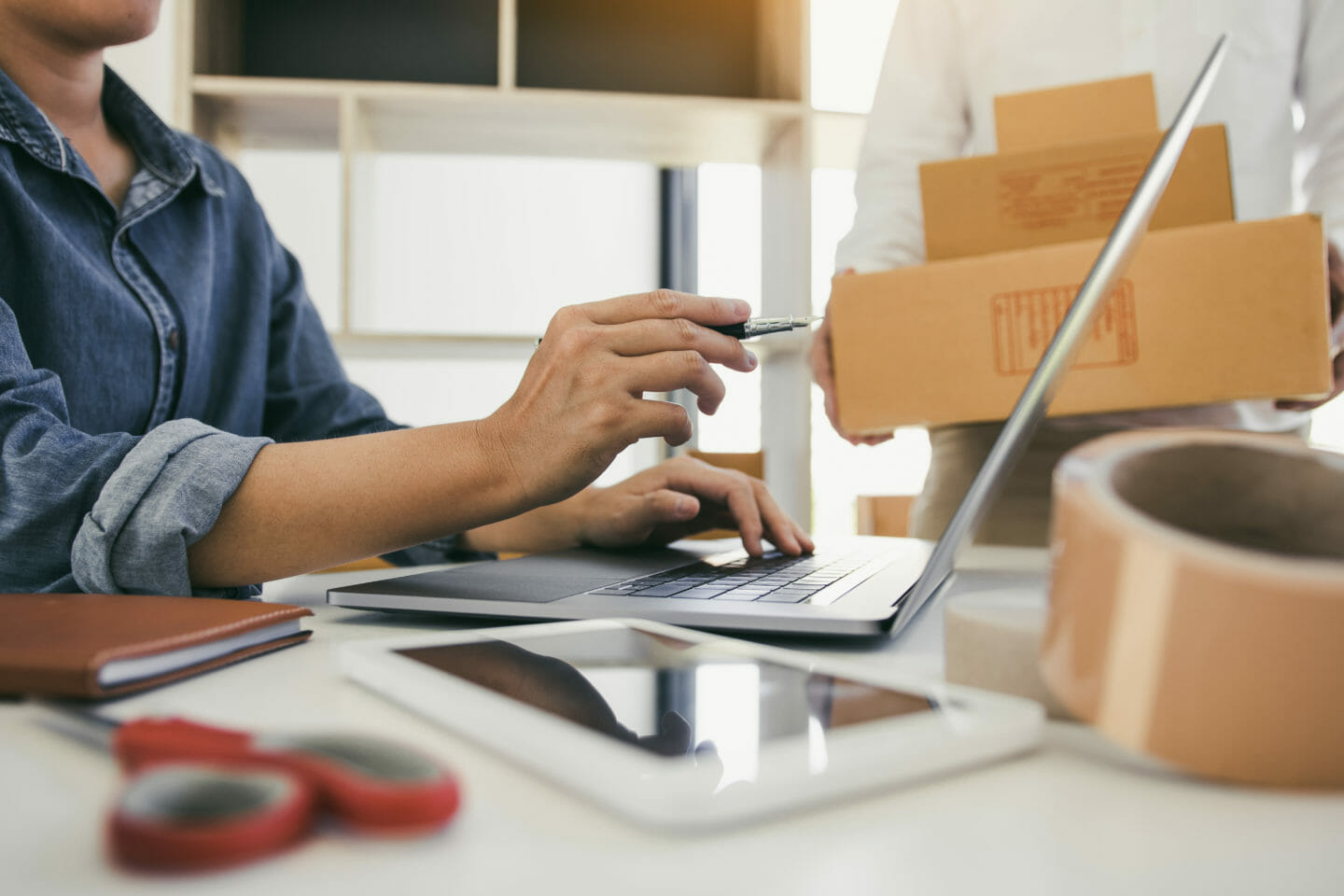 Integrated Cloud-Based Solutions
Our team will create a cloud-based digital accounting system that seamlessly integrates with your e-commerce business, while completely streamlining your backend accounting infrastructure to make every aspect of tracking your revenue, expenses, and taxes easier, more accurate, and with increased efficiency.
We'll take the time to understand your eCommerce workflows across Amazon, Shopify, Stripe, Paypal, Transferwise, etc. and build a customized bookkeeping process for you that is seamless and accurate.
Services included with a Think Accounting eCommerce solution
Every accounting need is different. We'll take an in-depth look at your organization, learn about your goals, and develop customized, best-fit cloud solutions to help your business get there.
System setup, training and support
Create customized bookkeeping workflows
Cloud bookkeeping and accounting services
Sales Tax returns across Canada
Financial Statements
Business tax returns
Cash flow management
Expense tracking
Payroll processing
Budgets and financial projections
Leave the Details to Us
We understand the complexities of running a successful e-commerce business, and that you need accurate data to make well-informed decisions. Our solutions put real-time data and robust reporting at your fingertips to help you steer your business in the right direction. While you focus on growing your online customer base, we'll ensure you're on top of tax payments and filings, handle your payroll processing, and help with other complicated tasks that distract you from your core responsibilities.
By leaving the financial details to Think Accounting, you'll have more energy to spend on growing your e-commerce empire. Consider us a true partner in your success.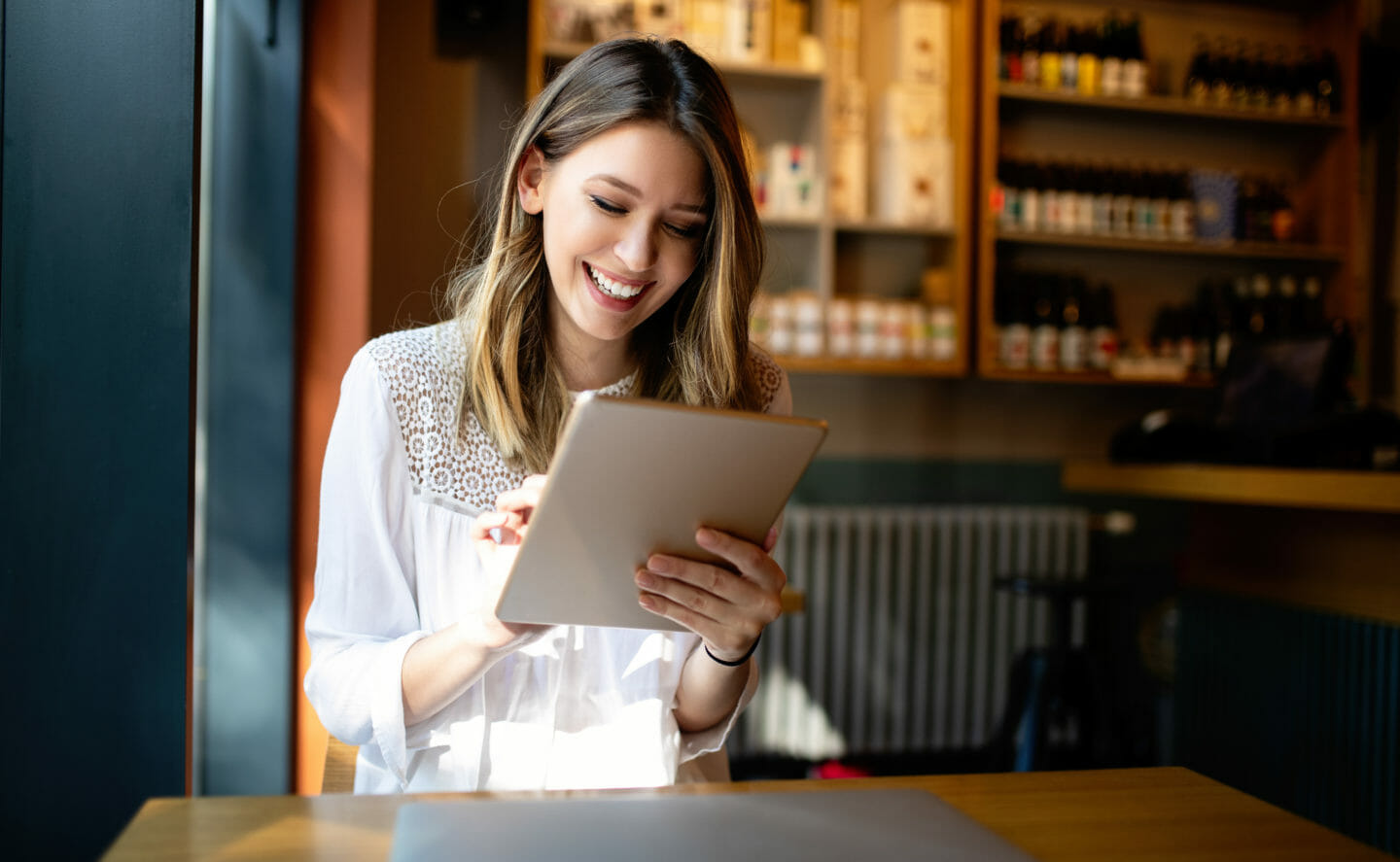 Jackie Mazze
Rehan is extremely knowledgeable, helpful & professional at his craft. He is always willing to answer questions promptly and thoroughly, and is very diligent about ensuring he has a complete understanding of my business activities each year. The tools that Think Accounting utilize have helped ease the stress and time of record keeping for my business which in turn makes tax season less cumbersome. I would highly recommend Rehan's services for anyone with a small business who needs an accountant that knows their stuff.
Imran Arif
I am getting my tax and other accounts services/consultation from them and found them highly professional, cooperative, knowledgeable and honest in all respects. Highly recommended for everyone and thanks for providing such professional services. Best wishes.
Discovery Call
We schedule a meeting or phone call to learn all about your business, ask pertinent questions, and listen to your needs.
Create a Customized Plan
After making a thorough assessment of your unique needs, we'll begin developing a customized action plan with pricing clearly outlined.
Onboarding
We set up the systems and workflows, connect your solution to your accounting apps and connect you with a Think Accounting team member.
Kick-Off
With deadlines and deliverables clearly identified on our end so your business is always compliant with CRA. You'll also receive ongoing proactive strategies from our experts.
eCommerce Accounting Solutions in Toronto, Calgary, Vancouver and across Canada
Find out why more and more companies are using Think Accounting for tax-efficient accounting strategies and business advice that's optimized for growth. Contact us today for a free consultation!
Do you provide customized accounting Services or Solutions based on the nature of business?
Absolutely. Each industry is unique and within each industry, each business is unique. For e.g. E-Commerce Accounting is very different from Creative Agency Accounting. We have separate processes in-house for different industries that we follow to deliver our services. We build our scope of work and deliver on that scope customized to your business, instead of using a cookie-cutter approach.
Do you provide Bookkeeping-only services (that is, if I already have a year-end accountant)?
In rare circumstances, yes. However, majority of the time, we provide a full-service package service that includes Bookkeeping, Financial Statements, Tax Returns, and, if applicable, Payroll.
Do you provide Year-End-only services (that is, if I already have a Bookkeeper)?
Yes, we do. We prefer that you have a professional bookkeeper taking care of your books and bank accounts are reconciled. If you as a business owner do your own bookkeeping, we will first need to review your bookkeeping before giving a fee quote for year-end scope of work.
Do you provide Audited or Reviewed financial statements?
No. We provide Compilation Engagement Financial Statements (previously called NTR or Notice To Reader). For your Audited or Reviewed Financial Statement needs, we are able to connect you with firms in our network.
Which Industries do you work with?
Although we work with most industries, we have specialized knowledge of clients in the E-Commerce, Startups, Medical and Creative Agencies space.
Do you provide Accounts Payable and Accounts Receivable Services?
We provide Accounts Payable services on a monthly frequency basis. We'll setup a paperless workflow for you to provide all bills to be paid, and set up a payment platform for you. After that, we'll follow a once-a-month process to schedule bills to be paid for the month.
We do not provide Accounts Receivable (Cash Collection) services.
Do you help with Advanced Tax Planning (Reorganization of Corporate Structure, Estate Planning, etc.)?
Absolutely! It's one of the ways we add tremendous value to our clients. Our Advanced Tax Planning work is structured as follows:
Discovery Call – To gather a high-level background and understand your goals and objectives.

Phase 1 – To assemble all detailed background, tie the tax research to your specific situation, design the solution and steps for your reorganization, and present you with the solution(s).

Phase 2 – Implementation of Phase 1, which incudes coordination with lawyers and business valuators. We summarize all of the work performed in a detailed Memo for you and your advisors.