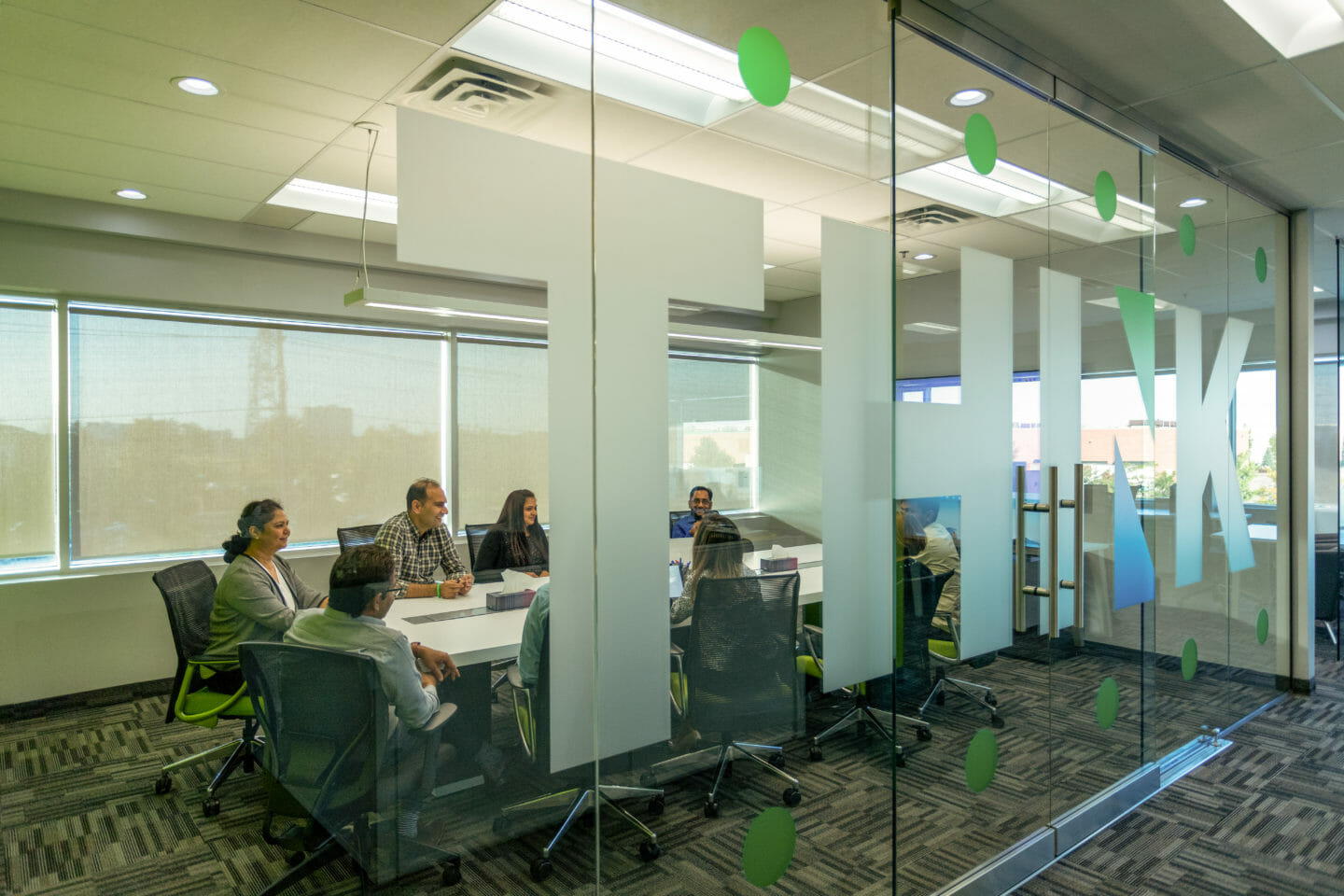 THINK

Experience
Decades of bookkeeping, accounting, and business advisory experience all under one roof
We are a team of proactive, progressive-minded professionals with diverse skill sets, allowing us to develop innovative, tailored accounting and business advisory solutions for any industry.
By taking an in-depth look of your business needs and organizational goals, matching your needs with a combination of the right technology, our team streamlines and synchronizes your accounting processes with the right technology so it runs seamlessly in the background This makes it easier for you to build your business while stacking more wins along the way.
THINK

Team

The forward-thinking, tech-savvy team at Think Accounting specializes in solving even the most complex problems facing modern businesses. If you could use some fresh, tech-savvy advice on improving accounting efficiencies that make business easier, give our team a call today for a no-obligation discovery session!
Think Growth. Think Success. Think Accounting.
Cloud Accounting Solutions in Toronto, Mississauga, and across Canada
Find out why more and more companies are using Think Accounting for tax-efficient accounting strategies and business advice that's optimized for growth. Contact us today for a free consultation!
Do you provide customized accounting Services or Solutions based on the nature of business?
Absolutely. Each industry is unique and within each industry, each business is unique. For e.g. E-Commerce Accounting is very different from Creative Agency Accounting. We have separate processes in-house for different industries that we follow to deliver our services. We build our scope of work and deliver on that scope customized to your business, instead of using a cookie-cutter approach.
Do you provide Bookkeeping-only services (that is, if I already have a year-end accountant)?
In rare circumstances, yes. However, majority of the time, we provide a full-service package service that includes Bookkeeping, Financial Statements, Tax Returns, and, if applicable, Payroll.
Do you provide Year-End-only services (that is, if I already have a Bookkeeper)?
Yes, we do. We prefer that you have a professional bookkeeper taking care of your books and bank accounts are reconciled. If you as a business owner do your own bookkeeping, we will first need to review your bookkeeping before giving a fee quote for year-end scope of work.
Do you provide Audited or Reviewed financial statements?
No. We provide Compilation Engagement Financial Statements (previously called NTR or Notice To Reader). For your Audited or Reviewed Financial Statement needs, we are able to connect you with firms in our network.
Which Industries do you work with?
Although we work with most industries, we have specialized knowledge of clients in the E-Commerce, Startups, Medical and Creative Agencies space.
Do you provide Accounts Payable and Accounts Receivable Services?
We provide Accounts Payable services on a monthly frequency basis. We'll setup a paperless workflow for you to provide all bills to be paid, and set up a payment platform for you. After that, we'll follow a once-a-month process to schedule bills to be paid for the month.
We do not provide Accounts Receivable (Cash Collection) services.
Do you help with Advanced Tax Planning (Reorganization of Corporate Structure, Estate Planning, etc.)?
Absolutely! It's one of the ways we add tremendous value to our clients. Our Advanced Tax Planning work is structured as follows:
Discovery Call – To gather a high-level background and understand your goals and objectives.

Phase 1 – To assemble all detailed background, tie the tax research to your specific situation, design the solution and steps for your reorganization, and present you with the solution(s).

Phase 2 – Implementation of Phase 1, which incudes coordination with lawyers and business valuators. We summarize all of the work performed in a detailed Memo for you and your advisors.